This Page Contains a list of people who have beagles for sale.
As it is not appropriate to list prices, please contact the individuals to find that information.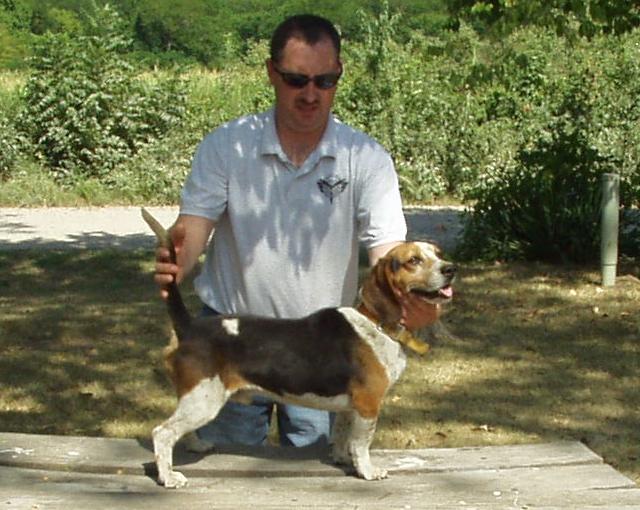 Challengers Blazing Jake
Jake is out of FC River Road Challenger and a Wyble Knob Ruben Gyp(Ruben is a son of IFC Dingus MacRae. He is approx. 13 3/4" Jake has found a home with Mr. Bill Adams in Wisconson.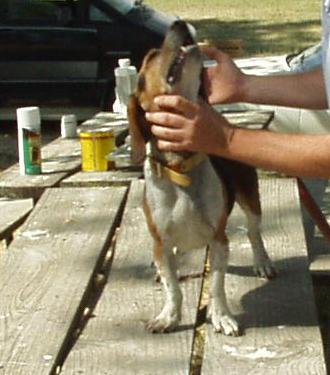 Jake from the front



Jacksons Big Cat
Cat has alot of the great Gayhounds in his background such as; FC Glynn's Gay Demon, Gay Flag, Gay Jet, Gay Gurshaw, Gay Blase, the list goes on. He is a good medium speed hound with size to go. He is 14 7/8" Cat Unfourtuately past on to the rainbow bridge.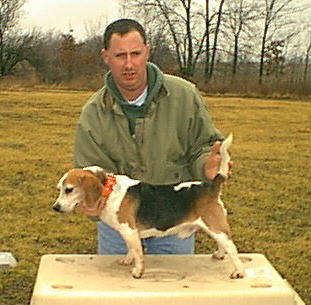 Kisatche Lucky
12 1/2", Jul.7, 1993-April 20,1999
Lucky's breeding is; River Road Sarge X The Texas Susie
Goes back to IFC Adirondack Bobby, FC River Road Challenger
Breeder: Donnie Gunter
Lucky is a 13" class dog
Lucky has a bawl mouth
It was to my great dissapointment to find out that Lucky and two
other GayHounds were killed by a pack of coyotes
shortly after his return to Texas.
This is a good example why we should all band together to
control the coyote populations, The animal rights people
think they are harmless

If you would like me to list your dogs here,
e-mail the info to me.

---